In the same amount of time that it takes to open a jar and heat it up, you could make a simple homemade pasta sauce that rivals your favorite brand or restaurant.
Pasta sauce is easy to make, and the ingredients are items that you probably have in your pantry right now.
The flavor of a freshly made pasta sauce is unlike anything you will find canned, jarred, or frozen.
How long to cook pasta sauce?
A simple tomato pasta sauce takes 10 minutes to cook. The longer you cook a sauce, the more concentrated and robust the flavor will be. If you are in a bigger hurry, you could heat a can or jar of sauce on the stove in 5 minutes or less.
How long do you cook your favorite pasta sauce? Keep reading to find out more!
Homemade Pasta Sauce
If you have watched an old Italian grandmother standing over the stove making sauce, you could be a bit daunted and intimidated by the prospect.
The truth is, making your own pasta sauce can be simple and fast.
Check out the many easy pasta sauce recipes online to find your favorite that you can change up along the way, depending on what you have in your pantry.
Typically, a simple tomato sauce only needs about ten minutes of cooking time to meld the flavors and create your sauce.
Remember that the longer you cook your pasta sauce, the thicker it will be, and the flavor will be more concentrated. Is your sauce too thick?
Add some water and stir.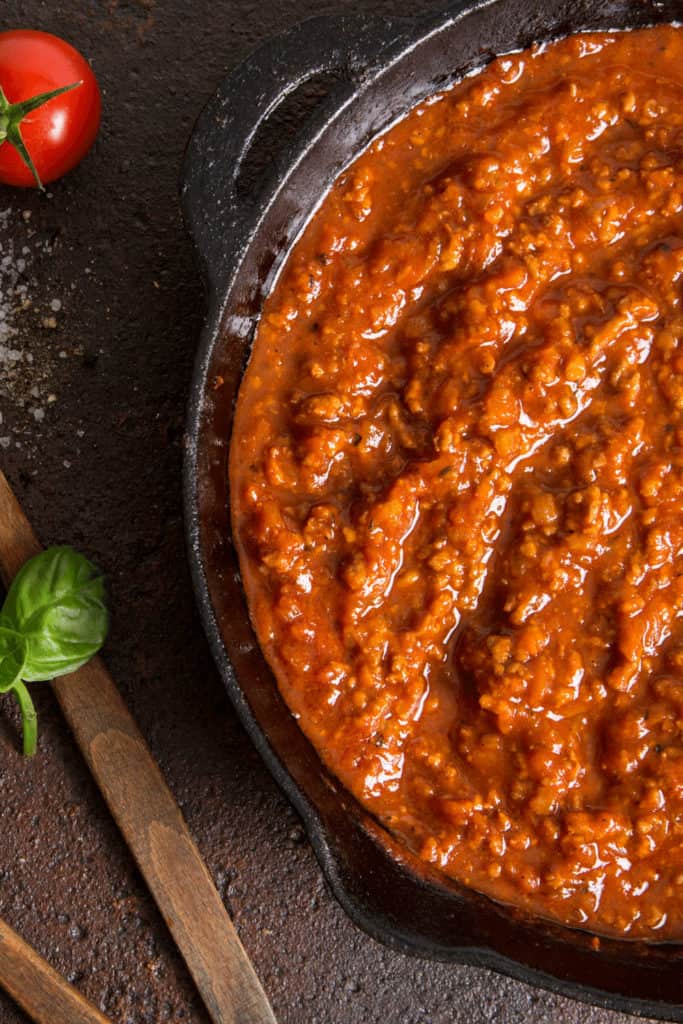 The fastest pasta sauce to pull together is likely going to be an infused oil. Use good quality olive oil and bring it to a simmer over medium heat on the stove.
Decide what you want to flavor it with- tomato paste, fresh herbs, chopped garlic, chilis- and add when the oil is hot.
Stir and combine, then remove from the heat and toss or drizzle with whatever you are serving it with.
These oil-based pasta sauces keep well and can be used to bring intense flavor to a wide range of dishes.
Plus, they take less than ten minutes to bring to the table!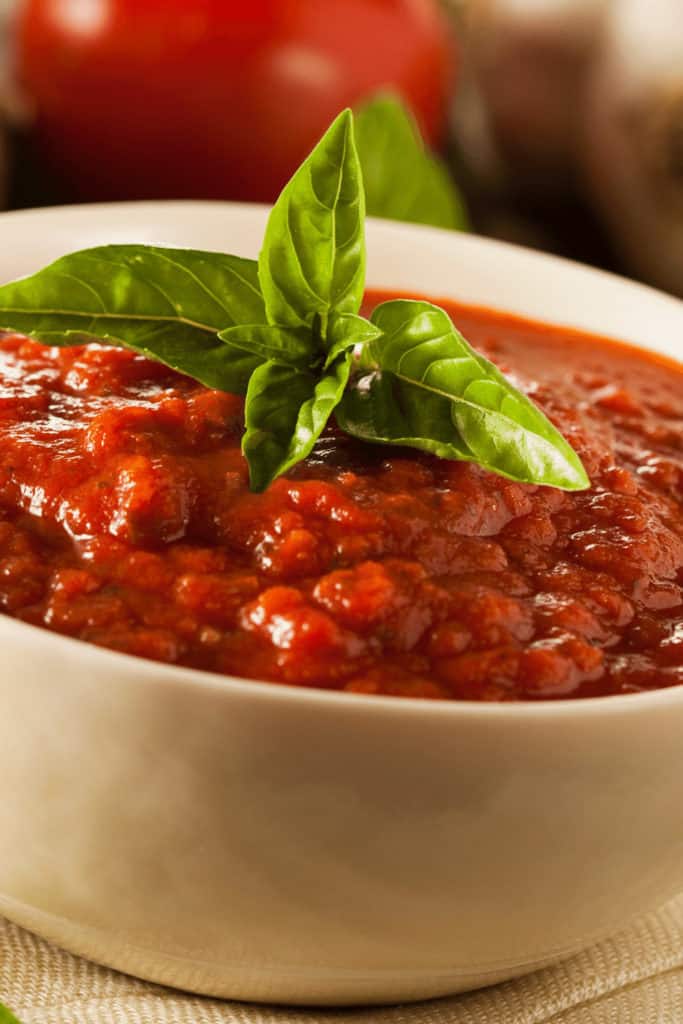 Store-Bought Pasta Sauce
You can also take advantage of a time saver and start with a jar of store-bought sauce.
Heat the sauce in the microwave in 30-second increments and, voila, dinner is served.
However, if you want to enhance the flavor of the sauce and maybe get a little fancy, there are some quick tips that can elevate your store-bought pasta sauce to the next level.
Add a squirt of tomato paste to the sauce, warm until simmering on the stove, and stir. The paste gives it a slow-cooked taste that resembles homemade sauce.
Infuse olive oil with your favorite herbs and keep by the stove to drizzle in your homemade and store-bought sauce before serving. This also makes an excellent dipping oil for bread.
When heating store-bought sauce on the stovetop, add a splash of red wine. Allow the sauce to come to a simmer- this helps reduce the alcohol- and enjoy the rich flavor that the wine brings to a simple red sauce.
If time is of the essence and you do not have any homemade sauce in the freezer that you can thaw, go ahead and use a jar of store-bought sauce.
Keep a couple of jars in the pantry for any time that you want to throw together a quick meal.
Frequently Asked Questions About How Long to Cook Pasta Sauce
How do you make homemade tomato sauce?
You can use crushed or fresh tomatoes to make your own homemade sauce, but be sure to strain and remove skin and seeds when using fresh. Add a bit of tomato paste for slow-cooked flavor and richness, and some fat- like olive oil- to enhance and meld the flavors. Simmer over medium heat for ten minutes. The longer you cook the sauce, the more complex the flavor.
What are the best tomatoes for tomato sauce?
Most culinary experts agree that San Marzano tomatoes are the best for making tomato sauce. These are found in specialty stores and high-end grocers in the canned food aisle.
What is the difference between tomato sauce and tomato paste?
Tomato paste has been cooked much longer than tomato sauce to remove all the water. The result is that paste is thick and deeply colored, while tomato sauce is less concentrated and a lighter hue.
How to make a simple tomato sauce with tomato paste?
The simplest tomato sauce to make with tomato paste is to first heat olive oil over medium heat. Add a couple of healthy tablespoons of tomato paste, salt, and pepper to taste. Simmer for a few minutes- longer is better. Toss with hot pasta, noodles, or drizzle over bread.
What herbs can you add to a tomato sauce?
You can add fresh basil, oregano, and parsley to your sauce. If you use dried herbs, go sparingly as they usually have a stronger flavor than fresh herbs do.
Conclusion
You don't need a lot of time to make a pasta sauce. In fact, you can throw a delicious and versatile sauce together in under ten minutes.
Keep a healthy supply of canned tomatoes, tomato paste, and dried herbs in the pantry so you can pull a sauce together any night of the week.
With dried pasta and a side salad, you have the perfect meal!